The Program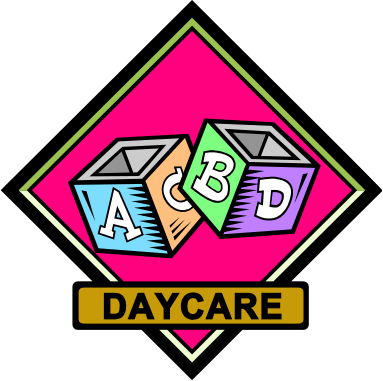 Zion Lutheran School is a place for learning, working and playing within a Christian environment.

Likewise, while outside the classroom setting, our Extend Care program is one in which our Christian staff provides daycare needs in a Christ Centered environment and means.

Knowing that Jesus is the Master Teacher, even in our social development and maturity, we provide a nurturing atmosphere, as well as, provide for the day to day daycare needs for your child.


What Is Extend Care?
Zion Lutheran Church provides a daycare setting for Zion students Monday through Friday of each week, through its Extend Care programs, to children ages 2 years through Kindergarten. Hours of operation are Monday through Friday from 6:30 a.m. to 6:00 p.m.
For advanced planning purposes, registration must take place by those intending to use these services.
3, 4, and Kindergarten age children are in our regular Extend Care program. For a child to be in this program they must be toilet trained, out of pull ups and away from "sippie cup" use.
Two year old children are in a separate program due to age and other differences.
If there are any Extend Care registration special needs, parents need to have a 1-on-1 discussion with the ZLS Principal.
Extend Care programs will be filled based on registration receipt date.
Extend Care programs are open to Zion School's registered students olny.
pdf Download Extend Care Pamphlet (188 KB)



What Experiences Will My Child Have In Extend Care?
Age appropriate activities are provided for the children in our Extend Care program, which includes:
Play Time (indoor and outdoor as appropriate)
Movie Time
Exercise Time
Learning Activities - counting, colors, etc.
"Jesus" Time – Bible stories, activities, etc.
Rest time:
Children are not required to sleep, but a rest time is scheduled every day.
Lunch and snack times – as appropriate
Other activities
Registration and Extend Care Fees
Registration fee: $50.00. This fee is due at time of Registration and is non-refundable.

Day Care Fees PS3-Kindergarten:
$3.00 a day before school: 6:30-8:00 a.m.
$7.00 a day after school: 3:00-6:00 p.m.
$28.00 a day on scheduled days of no classes (holidays & breaks); snow days; summer
$25.00 a day on days with classes

Day Care Fees PS2:
$3.00 a day before school: 6:30-8:00 a.m.
$7.00 a day after school: 3:00-6:00 p.m.
$30.00 a day on scheduled days of no classes (holidays & breaks); snow days; summer
$28.00 a day on days with classes

Daycare statements are sent home every Friday for the week. Payment is due by Wednesday of the following week. Yearly Tax Reports are available online with our Fast Direct Program.
Extend Care is open on most days school is not in session, including snow days. Please refer to the Extend Care calendar that will be given to parents for reference.


Extend Care Summer Program
Extend Care is also open during the summer months to all children ages 2 years up to Kindergarten grade level in age. Click here for information on this summer program.